C10 Demo Day: A Glimpse Into the Future of Food, Beverage, and Agtech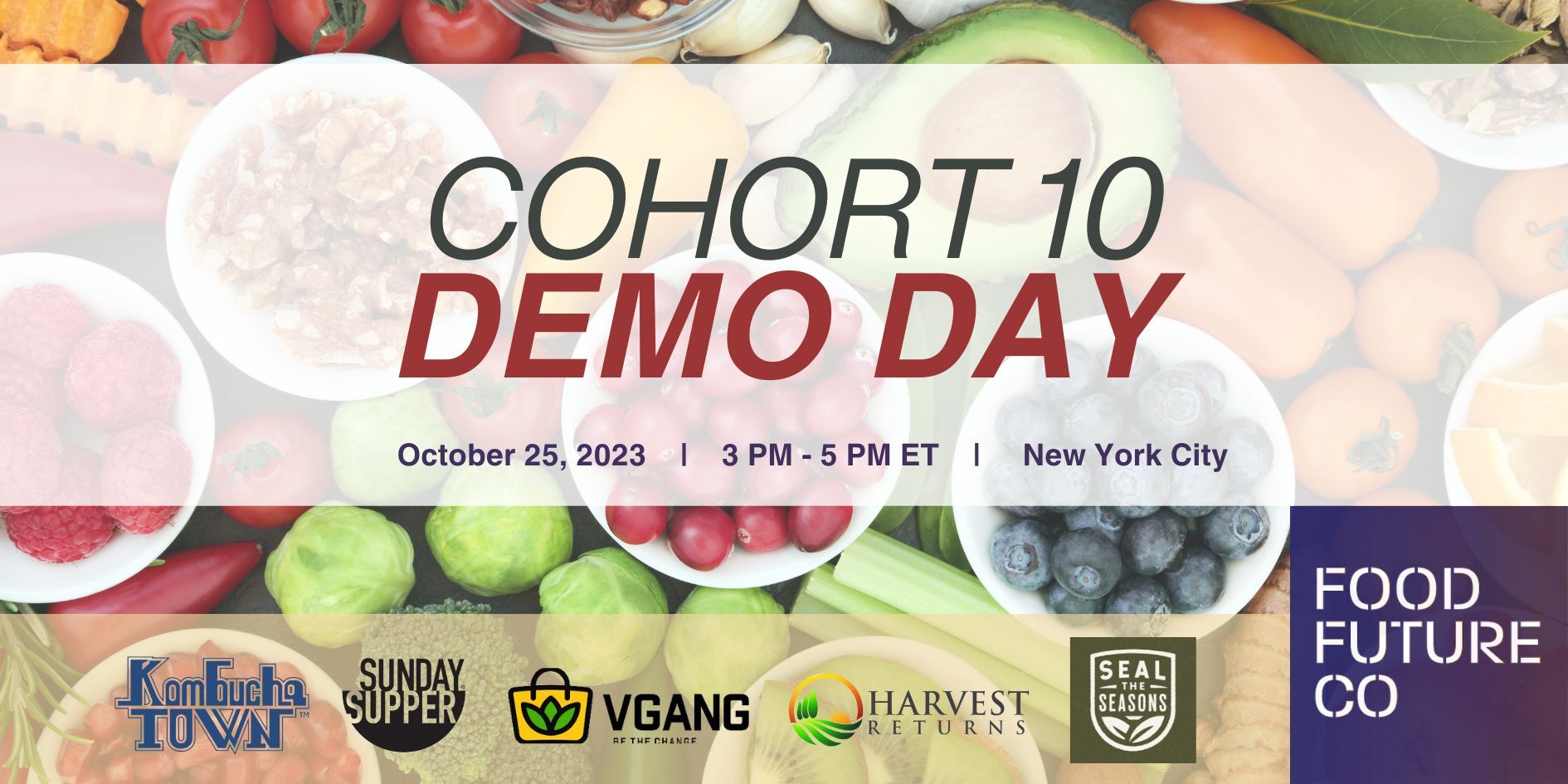 On October 25th, 2023, FoodFutureCo hosted the highly-anticipated C10 Demo Day, a showcase of innovative startups on a mission to transform the landscape of the food, beverage, and Agtech industries. The event brought together visionary founders, passionate investors, and industry enthusiasts eager to catch a glimpse of the next big thing.
Founders from five remarkable companies, Sunday Supper, VGang, Kombucha Town, Harvest Returns, and Seal the Seasons, took center stage to share their compelling visions and pitches with a room filled with potential investors and supporters.